Beach
The long sand beach, without cliffs, slopes and stones - soft like a carpet, has the ideal conditions for safe bath joys. Children and nonswimmers find here a paradise of the water...
On the beach opposite our hotel, the PEPITA BEACH, there are spacious areas with games for children. There are also daily entertainment programmes, both in the morning and afternoon, which include baby dancing, children's face painting, games with play dough, and themed shows.

Services at the beach: bocce court, table tennis, beach volleyball court, beach tennis, toilets, showers e lifeguard service.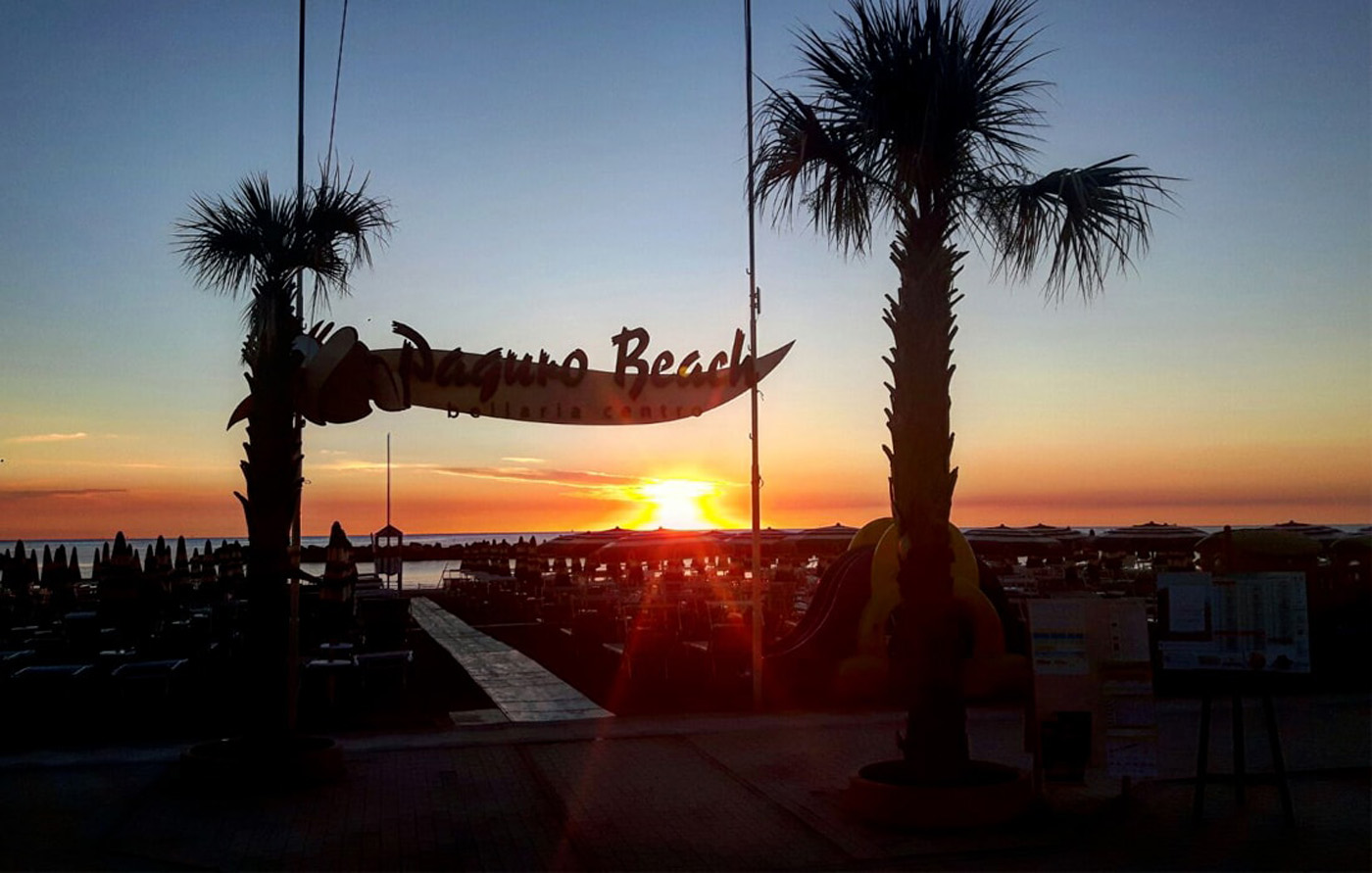 At Paguro Beach the "wellness beach" you can take pilates, yoga, thai chi, shiatzu, gymnastic classes. And of course...group dances.
Aftenoon and evening events...

Fore more informations visit the website www.pagurobeach.it